#ELLEMERevolution
Simplicity Evolved.
We work hard on the details, so you don't have to sweat them. From the ultra soft fabrics we use, to the designs we cut, the result is simplicity evolved. Bikinis deserved an ungrade, and we've built ours with you in mind. Technical elements combine with timeless style to simplify your life.
Made in California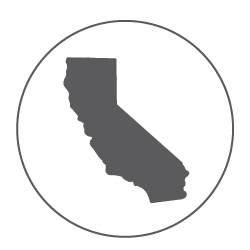 All Elle Mer Swimwear is made in a family owned and operated facility in southern California. Making swimwear in California is more expensive, but we believe that it's worth it. Made in the USA is made with our planet and future in mind.
Buttery Soft Fabric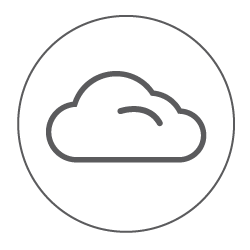 Super soft & buttery feels like a dream. All day comfort. Our unique micro-fiber blend is the most inovative fabric available today for swimwear.
Two-Layer Fabric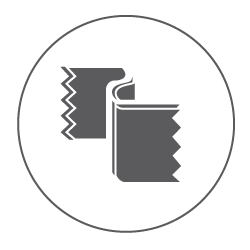 Two layers of ultra soft and buttery fabric to keep you covered. Not only is the fabric super soft but it also will keep you covered in the most extreme ocean conditions.
DuckyLock™ Technology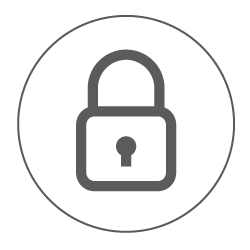 Staying put through every duck dive and drop in, our signature DuckyLock technology makes sure there are no slips–up during your day.
Pull-Over Top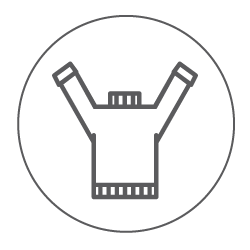 No ties that cut into your skin. No uncomfortable clasps or hooks. Just %100 comfy fabric from front to back. Pull it on & you're out the door. No adjustments needed throughout the day.
Surf Tested  in Hawaii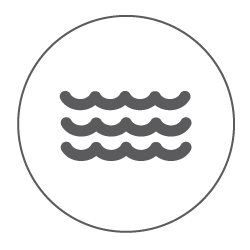 We put our swimwear through the test, so you don't have to. You can rest assured knowing your bikini will stay put when you need it most. Whether its in the water, on the sand, in the yoga studio, or on the trail.
Join the #ELLEMERevolution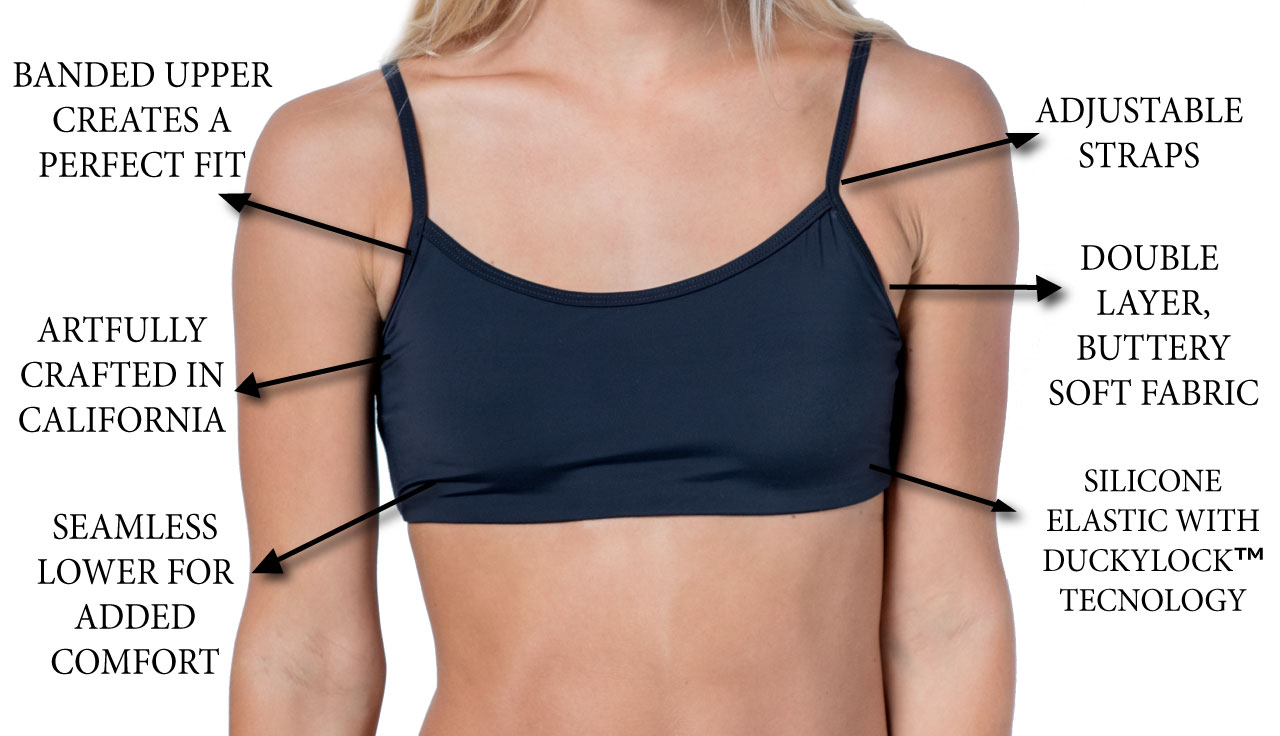 All of our swimsuits are rigorously tested and expertly crafted. Many of our designs and prototypes will never be seen by the public as they did not meet our standards of what swimwear must offer. This relentless pursuit of perfection is how Ellemer Swimwear is evolving the swimwear market.
We choose our own path in our design and manufacturing & operate in the pursuit of making better and longer lasting products. Everything from the fabric we select to the stiching we use is constantly evaluated in an effort to keep progressing.
 Our bikini styles are made to be versitile and many of our customers tell us that they pack just one or two Ellemer 'kini's when they travel because they can be worn for multiple activites and are comfortable enough to wear all day.
Our hope is that your Ellemer bikini will simplify your next adventure. Since Ellemer bikinis can be worn comfortably from the water, to the studio, and beyond, you will be free to find what moves you.