Interview with our Creative Director
Posted on June 11 2018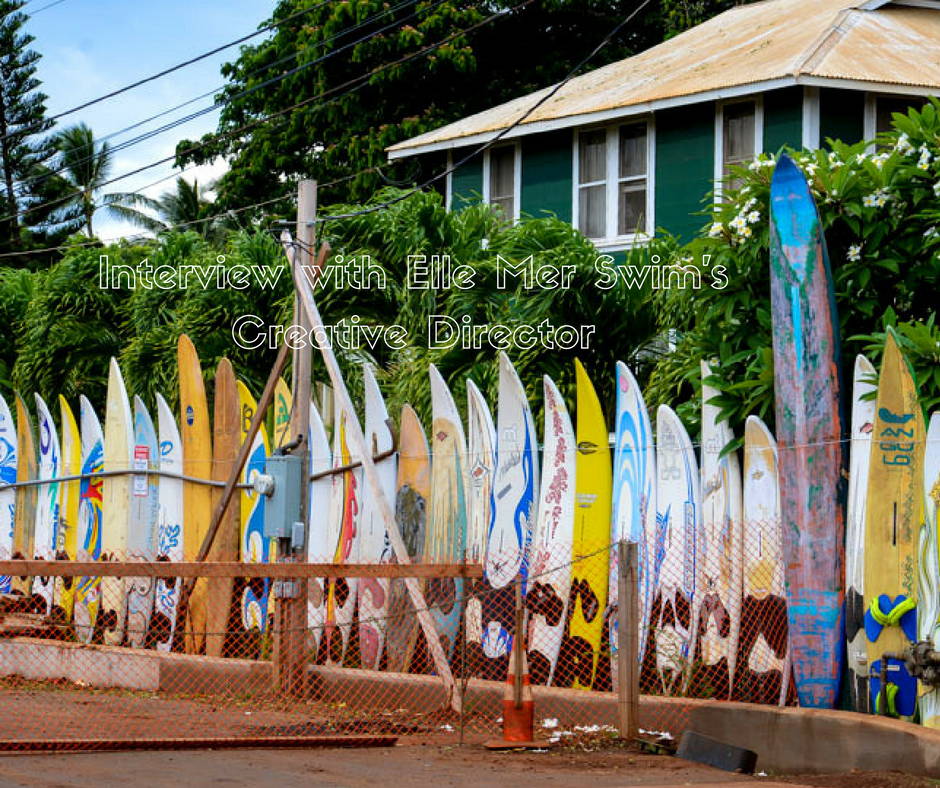 Interview with our Creative Director
Hi Keri, thanks for sharing some insight with us today about your design process. First off, what are some of the guiding principles of the brand?
Keri: Our goal is to create designs that can carry our customer into many different seasons, classic pieces - so we don't do anything trendy if I feel like its going to be out of fashion by the next season
Whats more important in a piece, design or functionality?
Keri: They're both equally important for the Elle Mer woman. We want our customer to be chic but also be able to jump in the water, chase their kids down the beach, hang out at the pool bar, or go for a surf in our pieces – so functionality is really important and also one of the main reasons we entered the market. I felt growing up in Hawaii and surfing and paddling that I always had to choose between wearing something functional or wearing something chic.
Where does the name Elle Mer come from?
Keri: Elle Mer is made up of two French words - I studied at the American Business School in Paris so that's where the French influence in the brand comes from.  The understated chic street style of Parisians is a big influence for me. We try to create pieces that are understated with clean lines, so that the pieces themselves are getting less attention than the girl wearing them, so she looks very natural and comfortable.
What's the overall aesthetic of the brand?
Keri: Our aesthetic is romantic, simple and chic. We want our customer to look amazing but not look like she is trying too hard. There is also a slightly tomboy feel to the brand since our customer is generally athletic and wants to be able to jump in and out of the water but also may be inclined to treat herself to a cocktail at the pool bar.
Where do you draw inspiration for Elle Mer's custom prints?
Keri: I'm into really classic prints and chic prints you don't usually see on swim. For example our Hidden Hills and Starlet prints are interpretations of the Scottish Houndstooth print which is usually reserved for things like outerwear.
Elle Mer is a Hawaiian Swimwear Company, founded by seventh generation islander, Keri Ogden whose understated swimwear aesthetic is influenced by her time spent studying in Paris and surfing at home. Each Elle Mer piece is made with the finest Italian fabric and constructed in house in the seaside town of Paia, on Maui's North Shore.