An Elle Mer Original
Posted on July 22 2018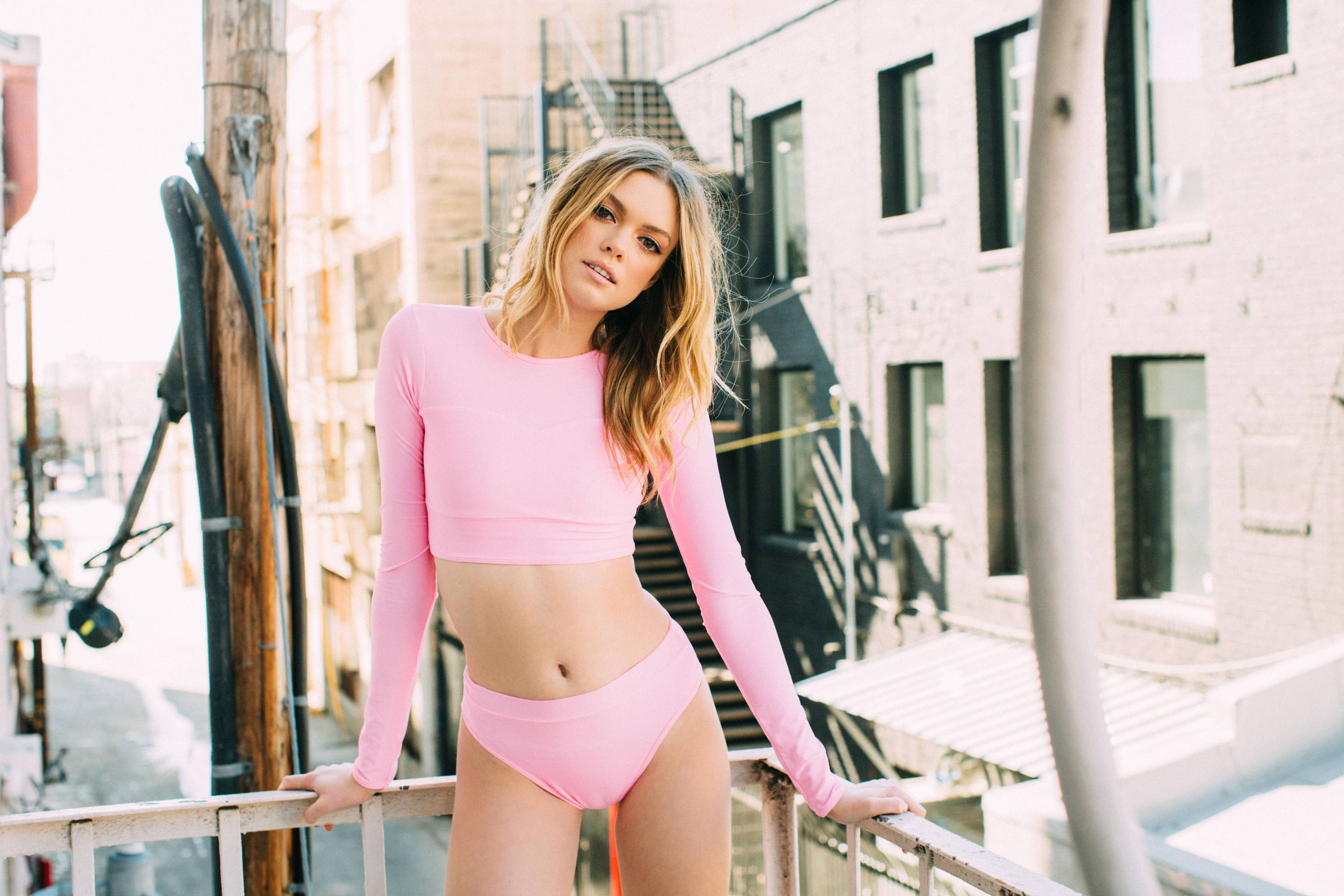 The concept of the three-paneled crop top rashguard came about as an answer to the problem of traditional baggy rashguards. When wet, traditional rashguards are so long that they cover your bikini bottoms, create too much drag in the water, and evoke a frumpy sense of style.
Rashguard Design Inspo
Our founder, who has very fair skin, wanted to keep the sun protection of a traditional rashguard for her arms and chest, but wanted the mobility and appeal of a bikini top.
This promoted her to create an entirely new category of rashguards: the Crop-Top Rash guard.
First, she decided to crop the traditional rashguard so that it would fit snuggly under the bust, so that you could have mobility and a sleek fit.
Next, she decided to make the top constructed with three distinct panels, so that the fabric would never pull and you would be able to wear the top on it's own.
The unique middle panel would act as a bandeau, and be re-enforced with an extra layer of fabric for added coverage over the bust.
She decided that the sleeves would be tapered so that they didn't hang loose or drag in the water.
Made in Maui Crop Rashguards
After through research and development, Elle Mer created the first cropped rashguard pattern in 2014 and the rest is history.
Elle Mer's Sandbar rashguard and Waikiki rashguard are now our best selling styles and continue to be a customer favorite. Many other brands have caught on and tried to follow suit.
The Elle Mer difference is the three panel construction, offering a better fit, and the use of premium Italian fabric, offering UPF 50 protection, chlorine resistance, sunscreen resistance, shape retention, and is also made entirely of recycled fishing nets.
Elle Mer's cropped rashguard is the ultimate bikini top for the tomboy beach babe. Elle Mer babes can feel good about doing good for the ocean as they enjoy their time on the beach.
---